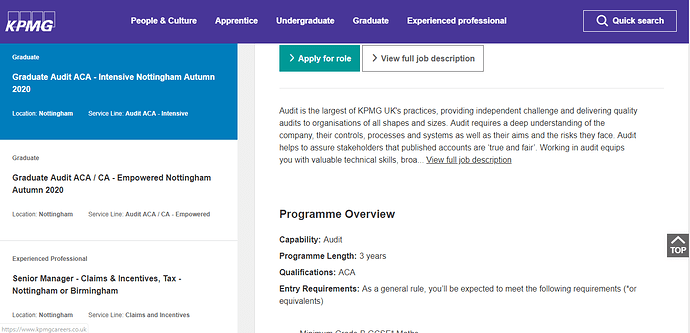 Hi guys,
I am applying for KPMG Graduate and I have some question in relation to the program overview section:
It says that "Programme length: 3 years". Is this that once you are employed, it is only 3 years on the contract for you to work?
It says that: "Qualifications: ACA". I am wondering ACA is the entry requirements for this position or ACA is the title once you finish the 3 year programme?
Thanks in advance.